I live in Los Angeles and in a fabulous country by the name of Canada. It's a hard knocked life I know. I get the best of both worlds. For that, I'm completely grateful.
One thing I love about LA is that there is always so much going on. Basketball, hockey, soccer, concerts, festivals, parties, etc. You can even go check out live tapings of shows for free. I'm not going to lie I used to do a lot of that when I first started my time in LA years ago. If you are ever interested in checking out shows such as James Corden or Jimmy Kimmel check out 1iota.com/ for the hookup.
Another thing I used to love doing was going to the Hollywood Walk of Fame and see my favourite celebs get their stars. My absolute favourite moment was when I witnessed Donnie, Jordan, Joey Joe, Danny and Jonathan aka NEW KIDS ON THE BLOCK get their star years ago. I grew up on NKOTB and I'm still a huge fan so this was huge for a Day one fan. I even saw Mariah Carey get her star. It was cool the first few times but once you become more of a local citizen of LA you kind of outgrow these cool free events as there's so much to attend all the time.
I recently discovered that one of my favourite artists, Snoop Doggy Dog got his star on November 20, 2018! I was super excited for him but was really bummed out because I was in town that day and that is one event I would have most definitely gone too.
If you're ever interested in checking out a walk of fame ceremony refer to the following website for upcoming ceremonies. I wish I had been checking it: http://www.walkoffame.com/pages/upcoming-ceremonies
Congratulations to one of my favourite artists Snoop Doggy Dog. I just checked his star out today. It's right in front of the Jimmy Fallon Studio.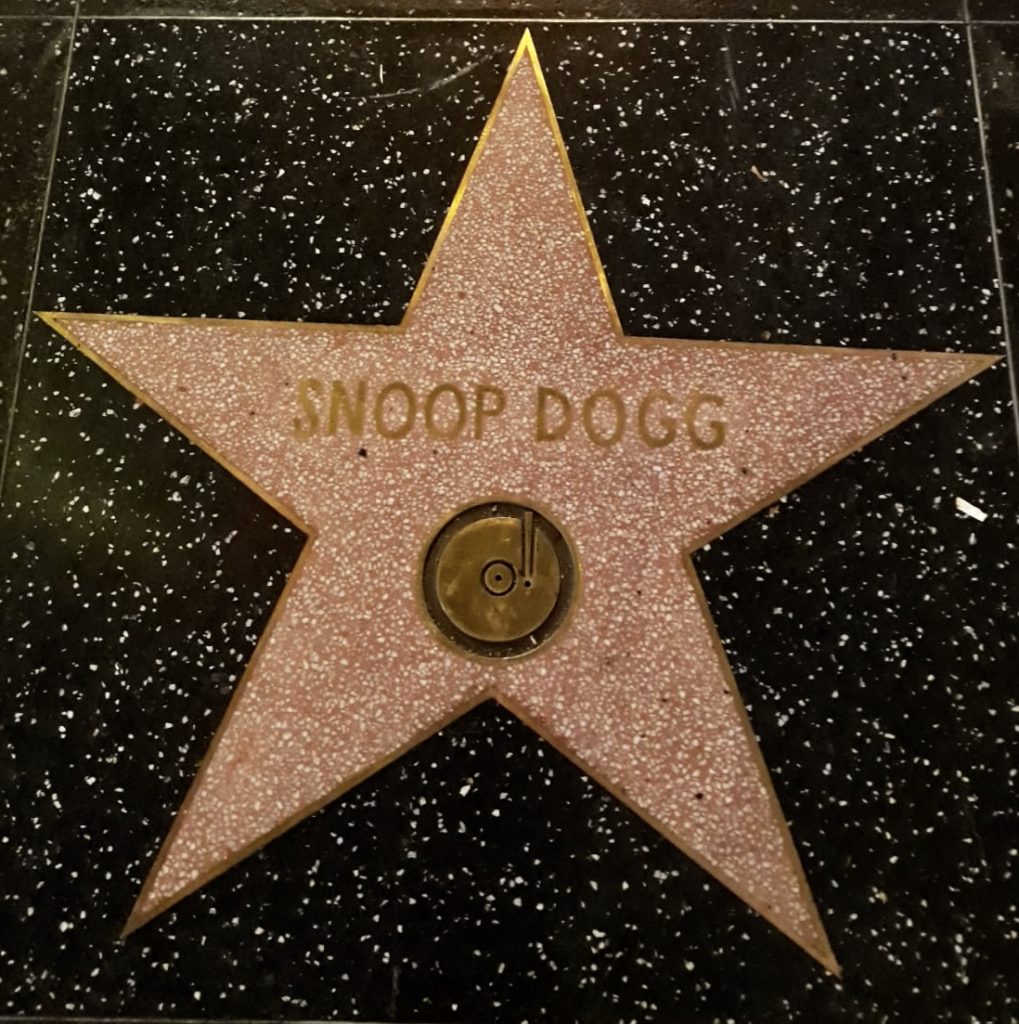 I'll be back to dance on your star Snoop! You the greatest that ever came out of the LBC Long Beach!
Next time you're in Cali check the Hollywood Walk of Fame out and 1iota.com for tickets to cool shows.
Talk soon❤️
Ms XquisiT ❤️