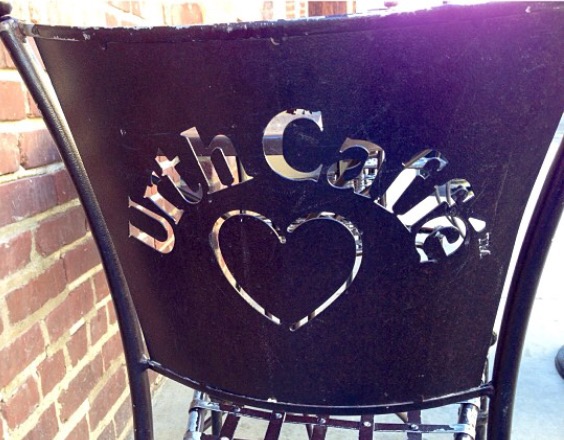 One of my absolute favorite places to chill at while sipping on organic tea or coffee is URTH CAFFE in West Hollywood. If you've never been to URTH CAFFE, it's definitely worth checking out. URTH CAFFE is known for their organic specialty coffees, coffee drinks and teas. They also offer a retail section inside URTH CAFFE. This retail section sells a variety of coffee making equipment, URTH CAFFE mugs, tea infusers and a whole lot of other exciting merchandise to make your at home experience just as exquisite as it would be at URTH CAFFE.
URTH CAFFE also offers high-quality health conscious meals with a huge selection of delicious desserts in a relaxed casual atmosphere at its six Los Angeles locations.     The desserts are baked fresh daily and offer several choices to choose from ranging from very rich to low fat, however, they do also provide vegan dessert alternatives!
URTH CAFFE provides a very diverse menu with a wide array of soups, healthy entrees, organic salads, pizza and sandwiches. I absolutely love the margarita pizza. The basil is always so fresh!
URTH CAFFE definitely has a positive energy that everyone seems to love! 
I hope you enjoy URTH CAFFE as much as my friends and I do!
Please leave your comments below & feel free to follow us on the friendly neighbourhood links scrolling down this page!  We'd love to hear from you!
XOXO,
Miss XquisiT